BRAZEN HELL - "S/t" 7"
(ADDICT 07)
OUT VERY SHORTLY!!!!
WHISKEY TRENCH/ORPHAN CHOIR - "Split" 7"
(ADDICT 06)
A brand new split 7" featuring two great Canadian punk bands, Montreal's Whiskey Trench (who just released an awesome LP on Kiss Of Death) and Orphan Choir (who also released a new full-length on Art Of The Underground) from Windsor, ON. 4 tracks of great mid-tempo punk rock that fans of Hot Water Music, Jawbreaker and their ilk are sure to enjoy. COLOR VINYL FOR MAILORDER!
BORN BAD - "Tie one on" 7"
(ADDICT 05)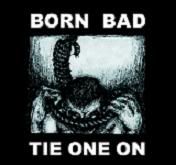 Vinyl Addict presents the vinyl release of Born Bad's 2005 demo, "Tie One On." On this release, the Winnipeg ragers doled out eight tracks of early-'80s inspired American Hardcore that sounds like it could have come out of the Midwest or Boston scenes, taking pages out of the books written by SSD, Negative FX or The Fix.
FIX MY HEAD - "S/t" 7"
(ADDICT 04)
First 7" by this hc/punk outfit from Oakland, CA. The 7 track ep presents an infectious mix of old school influences combined with modern flavour reminiscent of Los Crudos, as well as their friendly neighbours Born/Dead and Deadfall. Excellent hardcore delivered by seasoned thrashers that have all spent time in various other bands (Scurvy Dogs, Sahn Maru, Rumour 39, etc).

BRAINDEAD/ROT IN HELL - "Split" 7"
(ADDICT 03)
BRAINDEAD play totally wicked, metallic, God-hating powerviolence influenced by their west-coast forefathers. ROT IN HELL will bring the holy terror back to hardcore with a set a new songs that will obviously please people that enjoy Cleveland heavyweights (Integrity/Ringworm) or my fellow Canadian hooligans Haymaker. This is a split release with Feast Of Tentacles and Rumour Control Records.
VICIOUS CYCLE - "I'm Watching You" 7"
(ADDICT 02)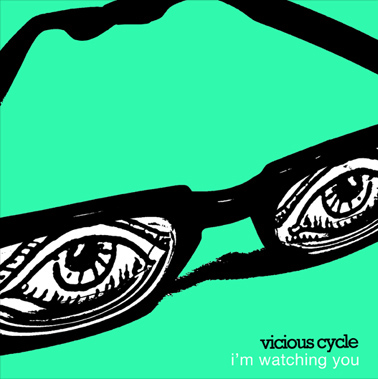 Amazing 2nd EP by this young band from Sudbury, ON. Combining the guitar driven fury of Poison Idea and Motorhead with the intensity & fury of Agnostic Front and their contemporaries in Violent Minds, the band delivers 6 new tracks of killer yet catchy hardcore punk.
RADICAL ATTACK - "Priority" LP
(ADDICT 01)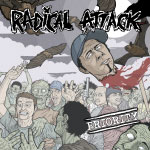 After 4 long years of constant touring and multiple 7"s, splits, compilation appearances and other releases, RADICAL ATTACK finally pulled through with a long-awaited 23 tracks full-length record. With influences ranging from early 80s (Zero Boys, Minor Threat, Negative Approach) to modern hardcore (Think I Care, xFILESx, Tear It Up), and a big love for Infest.